Learn more.
January is Poverty Awareness Month
For Americans living in deep poverty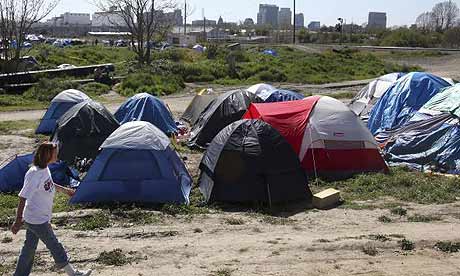 —tent cities, highway bridges, hotel rooms—are called "home."
The economic recovery hasn't changed the situation for persistent homelessness in this country. As a recent US Conference of Mayors survey indicates homelessness has increased by nearly 4% last year (see full report). Urban Institute has launched a compelling photo series documenting images and stories of those living on the margins. A population that is often rendered invisible even in the light of day.
A writer identified as William shares first hand his experience as one of the invisible 22,000 youth homeless in New York city (read more).
This month, you can help to shed light on this hidden population by spreading the word. Share this blog post. Circulate the links included above. Learn more of what is being done to help (here).