The George Harris, Jr. Runaway and Youth Crisis Shelter provide beds for emergency shelter services, care and supervision to dependent children,…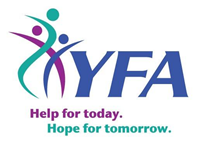 The George Harris, Jr. Runaway and Youth Crisis Shelter provide beds for emergency shelter services, care and supervision to dependent children, including children pending court action on dependency petition. The shelter serves Polk, Highlands, and Hardee counties. The shelter also serves male and female youth ages 10 to 17 referred by the Department of Juvenile Justice, Juvenile Assessment Center, detentions center, Peace River Center, the local county school systems, CINS/FINS non-residential services, and parents.
More than 500 youth are admitted yearly with an average length of stay of two weeks. The shelter offers a short-term length of stay that is designed to provide a safe and secure environment for youth until arrangement can be made for a more suitable and longer term placement. Most youth are discharged back to their parent or guardian.
Upon entry into the program, GHYS staff actively works with individuals, families, and systems that are involved in the child's life in order to create a plan for service that is both pragmatic and realistic. Services provided to shelter youth include but are not limited to:
24 hour awake supervision
A clean and safe environment with comfortable surroundings
A supportive and caring staff
Food and clothing, if necessary
Orientation to program rules, program objectives and behavioral expectations
Life skills educational skills (Let's Talk: Runaway Prevention Curriculum)
Transportation to necessary appointments
Medical screening
Recreational and leisure time activities
GHYS subscribes to the Advancing Youth Development (AYD) philosophy in working with youth. Youth Development is an approach in which youth are engaged in partnership with staff who considers youth as having assets and the ability to effect change in their own lives. It is a strength based approach. Youth development takes into account that young people have basic needs that are critical to survival and healthy development. These needs include a sense of safety and structure; belonging and membership; self-worth and an ability to contribute; independence and control over one's life; and competency and mastery. Through youth development and the Let's Talk: Runaway Prevention Curriculum, young people attempt to meet their basic personal and social needs and build competencies necessary for successful adolescents and adult life. It is an approach, a framework, and a way to think about young people with focus on their capabilities, strengths and development needs and less on their weaknesses and problems.
Edwina Mackroy-Snell, GHYS' Life Skills Specialist/Safe Place Coordinator appreciates that Let's Talk provides information to the youth they serve in a short, yet informative style that addresses today's youth issues. Her most memorable experience with Let's Talk is doing the skit (in Module 7: National Safe Connections activity Safe Place Readers Theater), where each participant was excited to read and record themselves reading. The youth thought it would be a great idea to use their voices to inform other youth about how helpful not only GHYS is, but the benefits of using 1800-RUNAWAY.  She enjoys seeing how involved the youth become when discussing the different concepts. Finally, Edwina really likes the ease of using the curriculum and having flexibility to add activities to each module depending on the group and level of cognitive ability.